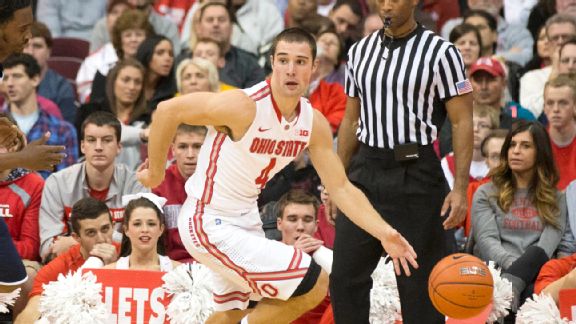 7 p.m. ET, ESPN & WatchESPN.com: Maryland-Ohio St. | 9 ET: UNC-Michigan St.
An Easy Image To Craft
Aaron Craft keeps it clean on the court -- and off it, as his roommates will gladly attest. Dana O'Neil » Buckeyes' balance key

Preview

ACC has upper hand »Can Heels top MSU?

More »
Greg Bartram/USA TODAY Sports