Upcoming Fall 2013 Films
Oct. 1 -- Hawaiian: The Legend of Eddie Aikau
Oct. 8 -- Free Spirits
Oct. 15 -- No Más
Oct. 22 -- Big Shot
Oct. 29 -- This Is What They Want
Nov. 5 -- Bernie and Ernie
Dec. 14 -- Youngstown Boys
What is 30 for 30?
ESPN Films is proud to present its Emmy-nominated documentary series 30 for 30, and its 30-part digital short film series. 30 for 30 Shorts is a collaboration with Bill Simmons' Grantland.com and is similar to the feature-length films in that each piece represents a specific point of view of the filmmaker and is a reflection of how they blend the narrative with their own visual style.

The idea behind 30 for 30, was to commemorate ESPN's 30th anniversary, by producing 30 films from some of today's finest directors. Each filmmaker brought their passion and personal point of view to each film, detailing the issues, trends, athletes, teams, rivalries, games and events that transformed the sports landscape from 1979 to 2009.
From Barry Levinson & Peter Berg to Steve James, Brett Morgen and Ice Cube, each filmmaker brings his or her unique perspective to an extraordinary sports story. Multiple films have received official selections from the Sundance, Toronto, Tribeca and South by Southwest film festivals, making this collection of remarkable films a must-have for any film fan. A look back at 30 for 30 films »
Recent Releases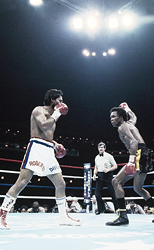 A look at the November 1980 re-match between Sugar Ray Leonard and Roberto Duran and how two infamous words haunt both.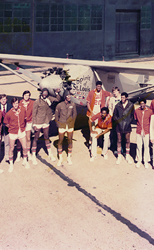 The Spirits of St. Louis, an entertaining and at times controversial team that played only two seasons in the American Basketball Association, who continue to exist in the most unusual fashion.
Purchase

Buy the complete 30 for 30 series or choose which films you want!