BILL SIMMONS PRESENTS

Give Gurley The Ball!
College football, week 1 roundup.
Hinton »
Upon Closer Examination
MLB Power Rankings.
Keri »
AFC West preview.
Simmons & Sal »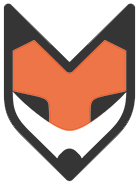 The State Of U.S. Tennis
Women stronger than men.
Bialik »
2014 NFL Preview
Cam's year in NFC South?
Correa/Paine »

Eric Karabell

Travis Haney
Watch and participate with "SportsNation" TV weekdays on ESPN2 at 3 p.m. ET.
#NFLRANK
Who's the best player in the NFL? How do the rest of the top 20 stack up? You decide:
Rank 'Em! »
PICKING TIME
The NFL season is almost upon us. Will the Seahawks repeat? Who will win the division titles? Make your predictions here:
Vote! »