BILL SIMMONS PRESENTS

Opening Statements
NBA Playoffs Shootaround.
Staff »
Upon Closer Examination
Playoff previews.
Bill and Jalen
,
Lowe »
'Game of Thrones' recap.
Greenwald »

RICK REILLY
Rocky Mountain High
Snack time at Rockies games has a new meaning. Column »
Bubba wins it his way »
FiveThirtyEight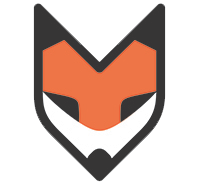 MLB games are moving at a turtle's pace.
Carl Bialik »
Will Phelps still be good? »
FiveThirtyEight.com »

Watch and participate with "SportsNation" TV, weekdays on ESPN2 at 3 p.m. ET.
NFL DRAFT MACHINE
Will Jadeveon Clowney be the No. 1 overall pick? Where will Johnny Manziel get drafted?
Make your mock draft! »
THAT ESCALATED QUICKLY

The Pirates took issue with Brewers OF Carlos Gomez pausing to admire his hit. How much blame should Gomez shoulder for the ensuing brawl?
Vote! »