BILL SIMMONS PRESENTS

The Showstoppers
The best units in NFL history.
Barnwell »
Upon Closer Examination
Celebrating 'SNL' at 40.
Staff »
Seth Meyers.
B.S. Report »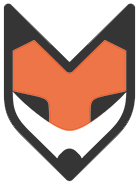 Computers Can Diagnose Cancer
Are doctors obsolete?
Flowers »
Manziel, Hoyer Overhyped
Preseason QB battles are silly.
Paine »

Fantasy Football

Mike Sando

Bradford Doolittle
Watch and participate with "SportsNation" TV weekdays on ESPN2 at 3 p.m. ET.
RIGHT CALL IN CLEVELAND?
Brian Hoyer will start for the Browns in Week 1. Do you agree with his getting the nod over Johnny Manziel?
Vote! »
RISING TIDE?
Alabama is expected to rebound from the Iron Bowl, but Auburn and South Carolina are primed to contend, too. Who's the SEC's best?
Rank 'Em! »