BILL SIMMONS PRESENTS

Week 16 Wrap-up
A matter of percentages.
Barnwell »
Upon Closer Examination
Cleveland's tipping point.
Simmons »
Breaking down the Rondo trade.
Lowe »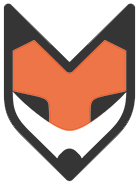 The Mystery Of The Seahawks' D
Is it as great as last year?
Morris »
Projecting Future NBA Champs
Who's most likely to win by 2019?
Silver »

Amin Elhassan

Buster Olney

College Football
Watch and participate with "SportsNation" TV weekdays on ESPN2 at 3 p.m. ET.
SWEATER WEATHER
Peyton Manning, Richard Sherman, J.J. Watt and Johnny Manziel have officially licensed ugly sweaters.
Check it out »
SWAGGY'S SWAGGER
Before hitting the game winner on the road against the Spurs, Nick Young boasted that nobody in the world could guard him one-on-one.
Check it out »