BILL SIMMONS PRESENTS

ĦAy, Chihuahuas!
Blowing up city hall for baseball.
Powell »
Upon Closer Examination
NBA Playoffs winners and losers.
Lowe »
B.S. Report.
J-Bug and Bill's dad »

RICK REILLY
Rocky Mountain High
Snack time at Rockies games has a new meaning. Column »
Bubba wins it his way »
FiveThirtyEight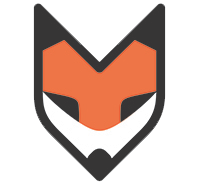 NBA coaches must beat Las Vegas -- or else.
Nate Silver »
Trout, Harper best U-22 duo »
FiveThirtyEight.com »

Jon Gruden

Travis Haney

Mike Petriello
Watch and participate with "SportsNation" TV, weekdays on ESPN2 at 3 p.m. ET.
MLB POWER RANKINGS
Are the Brewers the best team in the majors right now? Are the Dodgers in your top three?
Rank: MLB teams! »
RUN TO DAYLIGHT

Former Ohio State running back Carlos Hyde is rated among the best RB prospects in the NFL draft. Where do you rate him in this year's class?
Rank 'Em! »