BILL SIMMONS PRESENTS

You Can Count On Me
Kyle Lowry's search for trust.
Abrams »
Upon Closer Examination
What's wrong with the Niners?
Barnwell »
The Kemba Walker question.
Lowe »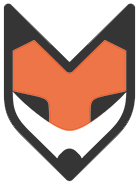 Revisiting Greatest Show On Turf
How the Rams changed football.
Paine »
Spike In Vehicle Recalls
Bad year for automobiles.
Roeder »

Fantasy Football

Mike Sando

Fantasy Baseball
Watch and participate with "SportsNation" TV weekdays on ESPN2 at 3 p.m. ET.
GET INSPIRED!
Need some inspiration? This postgame speech from high school football player Apollos Hester should help:
Watch »
BEAR DOWN
Have you seen Metta World Peace's new basketball shoes? They also double as teddy bears. This is not a misprint. We promise.
Check it out »