BILL SIMMONS PRESENTS

SNL Bracket Finals!
And the winner is ...
Greenwald »
Upon Closer Examination
NFC East preview.
Simmons & Sal »
Lunatic NFL news roundup.
Sharp »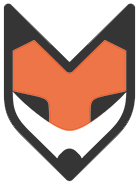 2014 NFL Preview
Cam's year in NFC South?
Correa/Paine »
Watching Too Much 'Simpsons'
What it does to the brain.
Hickey »

Fantasy Football

Jeff Goodman

2015 NFL Draft
Watch and participate with "SportsNation" TV weekdays on ESPN2 at 3 p.m. ET.
HEISMAN AGAIN?
Will Jameis Winston repeat as Heisman winner? Or is someone else No. 1 on your preseason list?
Rank 'Em! »
JOHNNY WHO?
Kenny Hill broke all kinds of A&M records as the Aggies rolled on Thursday. Are Texas A&M and their new QB for real?
Vote! »