BILL SIMMONS PRESENTS

This Is (Hopefully) Not the End
A screening with Seth Rogen.
Barshad »
Upon Closer Examination
Why bench Cutler now?
Barnwell »
Chris Rock, Bill's dad.
B.S. Report »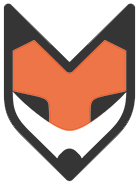 Cowboys And The Indian
In the '60s, Dallas won with stats.
Video »
Week 16 Playoff Implications
Which games matter most?
Interactive »

Todd McShay

David Thorpe

Scouts Inc.
Watch and participate with "SportsNation" TV weekdays on ESPN2 at 3 p.m. ET.
SWEATER WEATHER
Peyton Manning, Richard Sherman, J.J. Watt and Johnny Manziel have officially licensed ugly sweaters.
Check it out »
SWAGGY'S SWAGGER
Before hitting the game winner on the road against the Spurs, Nick Young boasted that nobody in the world could guard him one-on-one.
Check it out »