BILL SIMMONS PRESENTS

The Showstoppers
The best units in NFL history.
Barnwell »
Upon Closer Examination
Celebrating 'SNL at 40.
Staff »
Seth Meyers.
B.S. Report »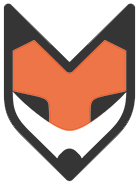 Computers Can Diagnose Cancer
Are doctors obsolete?
Flowers »
Manziel, Hoyer Overhyped
Preseason QB battles are silly.
Stuart »

Field Yates

NBA Insider

Adrian Melville
Watch and participate with "SportsNation" TV weekdays on ESPN2 at 3 p.m. ET.
RIGHT CALL IN CLEVELAND?
Brian Hoyer will start for the Browns in Week 1. Do you agree with his getting the nod over Johnny Manziel?
Vote! »
BIG CHANGE IN THE BIG TEN?
The loss of senior QB Braxton Miller hurts, but the Buckeyes are not without talent. Where do you rate Ohio State within the Big Ten?
Rank 'Em! »