BILL SIMMONS PRESENTS

Bambinos and Billy Goats
Be patient, Cubs fans.
Jazayerli »
Upon Closer Examination
College basketball dictionary.
Ryan »
March Madness anticipation.
Sharp »

RICK REILLY
Buffett's Billion Is So Perfect
Will anyone beat Warren Buffett in his bracket game? Column » The optimism of Jim Kelly »
FiveThirtyEight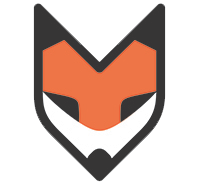 Nate Silver's new site will help you fill out a winning NCAA tourney bracket.
Forecast »
The method »
FiveThirtyEight »
Win Your Bracket

Insider's bracket tools provide the edge. Bracket Predictor, Bracket Analyzer, Game Predictor and PickCenter will guide you through all of your picks.
Joe Lunardi
Bracket Help

Make your bracket picks right here and compete against millions of other fans in ESPN's Tournament Challenge.
Watch and participate with "SportsNation" TV, weekdays on ESPN2 at 3 p.m. ET.
TODAY ON SPORTSNATION ...
Are you rooting for Wichita State in the tourney? Would LeBron help his legacy by winning a title in N.Y.?
Vote now! »
BASEBALL'S BEST?
The Baseball Tonight 100 is rating MLB's best, and it starts at second base. Whom would you take -- Robinson Cano, Dustin Pedroia or someone else?
Rank 'Em! »