BILL SIMMONS PRESENTS

The Shot Doctor
San Antonio's secret weapon.
Barnwell »
Upon Closer Examination
Summer movie preview.
Staff »
The Canadiens advance.
McIndoe »

RICK REILLY
Words To Live By
Five decades of sports writing yields wisdom. Column »
Rocky Mountain high »
FiveThirtyEight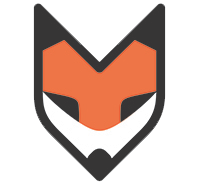 Projecting 2014 NFL schedule strengths.
Neil Paine »
Does the DH slow baseball? »
FiveThirtyEight.com »

Keith Law

Corey Pronman

Thorpe & Elhassan
Watch and participate with "SportsNation" TV, weekdays on ESPN2 at 3 p.m. ET.
THE PRESIDENT AND THE ROBOT
On Thursday, President Obama played soccer with a Japanese robot while visiting Tokyo.
Check out the video! »
STICKY SITUATION

Yankees pitcher Michael Pineda has been suspended for 10 games after he was caught with pine tar on his neck. Was MLB's punishment too harsh?
Vote! »