Grete Eliassen
PRO SKIER/STUDENT
Marital Status: Single
Resides In: Salt Lake City, UT
Participant since: 1988
Age: 27
Competitor since: 2003
Height: 5'10"
Nickname(s):
Weight: 140 lbs
Country: NOR
Grete is a great all-around skier who has excelled in multiple WX disciplines. She has 6 WX medals, tied with Sarah Burke and Ophelie David for the most among female skiers. Her racing background gives her a smooth style on the slopestyle course and helps her carry speed in the pipe. Always pushing women's skiing, Grete made her own movie, "Say My Name," in 2010. She also started an all-women's webisode series along with Keri Herman and Megan Olenick called ColdAsIce.TV. She further proved her all around skiing abilities in 2011 when she won Red Bull Cold Rush in Silverton, CO.
Months after slopestyle received Olympic approval, the U.S. names its ski team
Story | Nov 03, 2011

Grete Eliassen talks about Olympic slopestyle and her TGR debut
Story | Jul 06, 2011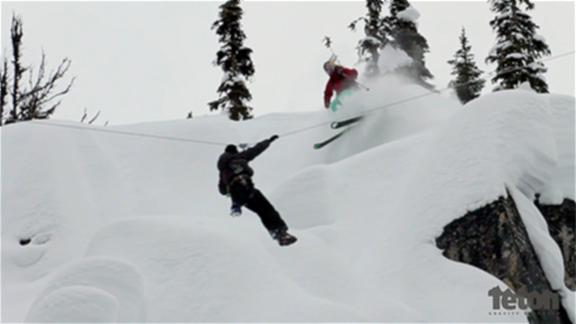 Sage Cattabriga-Alosa, Dash Longe andGrete Eliassen get filmed by cameramen hanging off cables strung from trees.
Video | Apr 05, 2011