Pierre-Luc Gagnon
PRO SKATER
Marital Status: Single
Resides In: Carlsbad, CA
Participant since: 1992
Age: 33
Competitor since: 1997
Height: 5'10"
Nickname(s): PL OR PLG
Weight: 162 lbs
Country: CAN
Pierre-Luc was dubbed a "control freak" during his VH1 reality TV show, "The X Life," and it transfers over to his skating. The 32-year-old has perhaps the best board control of any skater in the field and is one of the most technical. PLG earned the first SKB Vert 3-peat (2008-2010) but was nipped for gold in 2011. He owns 17 XG medals: 7 gold, 8 silver and 2 bronze. PLG is in the best shape of his life with boxing and gym time in addition to daily skating.
Venice Beach police beating of skateboarder caught on video
Story | Aug 21, 2012

Tom Schaar, Pedro Barros, Chris Miller, Pierre-Luc Gagnon grab wins at Dew Tour Ocean City
Story | Aug 17, 2012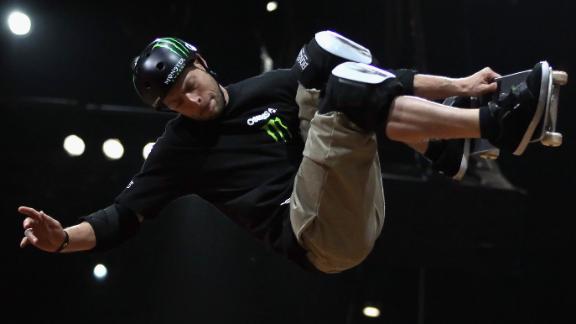 On day 3 of X Games 2012, ESPNLA gives you the best of all the high-flying action.
Video | Jun 30, 2012