Marital Status: Married
Resides In: Baltimore, MD
Participant since: 1985
Age: 41
Competitor since: 1990
Height: 5'10"
Nickname(s):
Weight: 155 lbs
Country: USA
Bucky Lasek may be one of the oldest on the Vert roster at 39, but he's still at the top of the game, winning vert and bowl contests against the best. An X Games institution, with 14 medals including 6 gold, Bucky is always a podium contender. When he's not skating contests, he's in his own backyard bowl, complete with surround sound and a built in BBQ. An avid car racer, Bucky has a Subaru/Puma rallycross deal and he's competing in his first XG RallyCross in 2012. He's the proud father of three girls.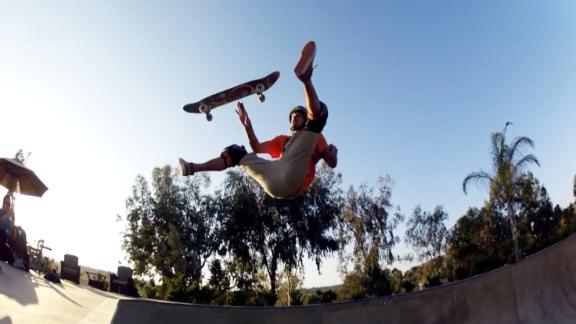 From the skateboard to the rally car, GoPro shows Bucky Lasek's ride from home to the Global RallyCross Championships in Las Vegas.
Video | Nov 01, 2012

Tanner Foust won the season finale in Las Vegas to clinch his second consecutive GRC title
Story | Oct 29, 2012
Venice Beach police beating of skateboarder caught on video
Story | Aug 21, 2012