Andreas Håtveit
PRO SKIER
Marital Status: Married
Resides In: Sudndalen, NOR
Participant since: 1998
Age: 27
Competitor since: 2005
Height: 6'0"
Nickname(s): Dre
Weight: 207 lbs
Country: NOR
A powerful and technical skier, Norway's Hatveit has a history of stepping up at big events. He collected his 5th WX medal in 2012, a bronze in Slopestyle. One of the few skiers who excels at both rails and jumps, Hatveit separates himself from his competitors by spinning his doubles in different directions. While his competitors trot the globe looking for snow, Hatveit likes to stick closer to home and actually has his own terrain park in his backyard in Norway. He hosted his own event in 2011 called Backyard Battle, won by James Woods. His wife Elise is expecting the couple's first child, a boy, in April.

Tom Wallisch qualifies first in Men's Ski Slopestyle Elims at Winter X Tignes 2012 in the French Alps.
Story | Mar 14, 2012

American Bobby Brown returned to the top position in the Men's Ski Slopestyle finals at Winter X Games Tignes on Thursday, while countryman Tom Wallisch took second and Norway's Andreas Håtveit finished third.
Story | Mar 13, 2012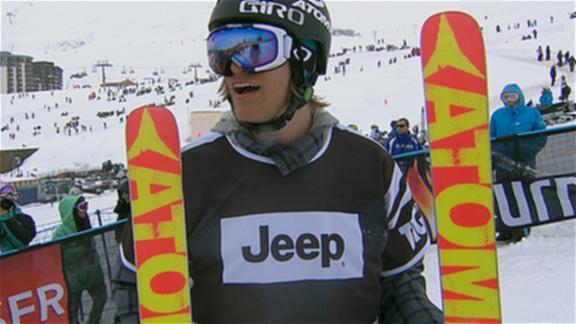 Hatveit braved the weathered course for the second spot on the podium.
Video | Mar 17, 2011