Kjersti Oestgaard Buaas
Pro Snowboarder
Marital Status: Single
Resides In: Trondheim, NOR
Participant since: 1994
Age: 31
Competitor since: 2000
Height: 5'3"
Nickname(s):
Weight: 127 lbs
Country: NOR
Kjersti (30) has been at WX for 9 years, finally earning a podium, bronze, in 2012 to add to her 2010 WXE silver. She's been learning how to spin backside better and has her 540 down. Has been practicing Cab spins, switch backside and she's better on rail. Integrating those into her run makes her a podium threat in Tignes. The Norwegian is a three-time Winter Olympian ('02, '06, '10), earning halfpipe bronze in Torino in 2006 to prevent an American podium sweep.

Jamie Anderson wins Women's Snowboard Slopestyle at Winter X Tignes 2012 in the French Alps.
Story | Mar 13, 2012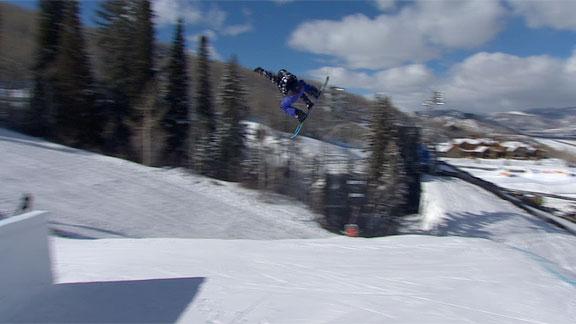 Kjersti Buaas threw down a solid first run on the tricky Slopestyle course to make her way onto the podium.
Video | Jan 27, 2012