Marital Status: Married
Resides In: Carlsbad, CA
Participant since: 1982
Age: 40
Competitor since: 1990
Height: 5'9"
Nickname(s):
Weight: 158 lbs
Country: GBR
After dealing with a troublesome foot injury for the entirety of 2011 -- which contributed to his crash and broken collarbone at X Games 2011 -- Tabron is fully healed and excited to be riding at his full potential entering XG 2012. A nine-time XG medalist, Tabron brings killer style to a long list of 540 variations and is incredibly consistent with one of the toughest tricks in vert, the 900. The brakeless rider also received his first Big Air invite in 2012, and he'll be focused on style and flow in both disciplines.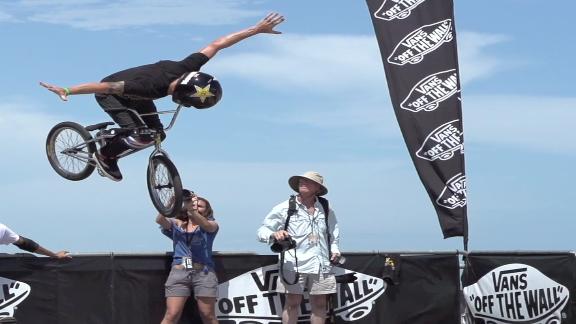 Vet UK vert pro discusses his dalliances with the 900
Video | Nov 01, 2012

Steve McCann wins gold in GoPro BMX Big Air on Sunday at X Games Los Angeles 2012
Story | Jun 28, 2012

Jamie Bestwick wins sixth consecutive gold in BMX Vert at X Games Los Angeles 2012
Story | Jun 28, 2012