Josh Grant
PRO MOTOCROSS RACER
Marital Status: Single
Resides In: Riverside, CA
Participant since: 1992
Age: 27
Competitor since: 2004
Height: 5'9"
Nickname(s):
Weight: 160 lbs
Country: USA
Josh Grant knows no fear on a dirt bike, and always has the confidence and speed to win. But inconsistency often reigns with JG. Sometimes he's fired up and fast, other times he seems unmotivated and cruises, and other times his bravado leads to crashes. Josh enjoyed a banner rookie season on a 450 in 2009, winning the opening round of the AMA Supercross Series, and also taking a win in AMA motocross. He was a 2009 XG gold medal fave until he crashed hard in his heat race and broke his feet and tweaked his ankles. Then he missed the entire 2010 AMA Supercross Series with a torn labrum in his right shoulder. Josh returned for AMA Motocross this summer, but the results have been spotty. Without a supercross final under his belt since May of last year, it's hard to predict how Josh will do at XG. Which is nothing new.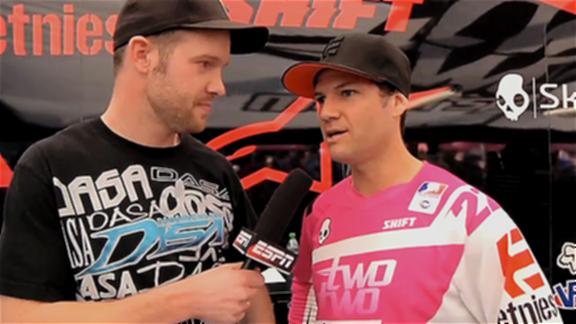 Breast cancer awareness was the topic of the fifth round of the Monster Energy AMA Supercross series.
Video | Feb 07, 2011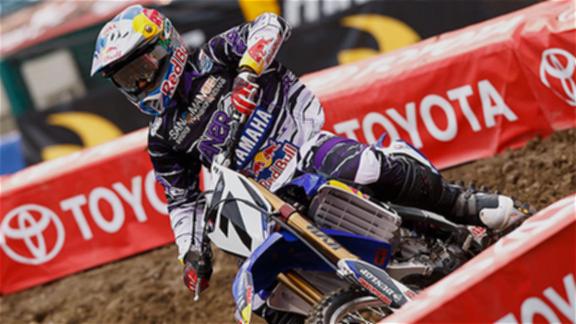 The 2011 Monster Energy AMA Supercross Series kicks off this Saturday at Angel Stadium in Anaheim, Calif.
Video | Jan 07, 2011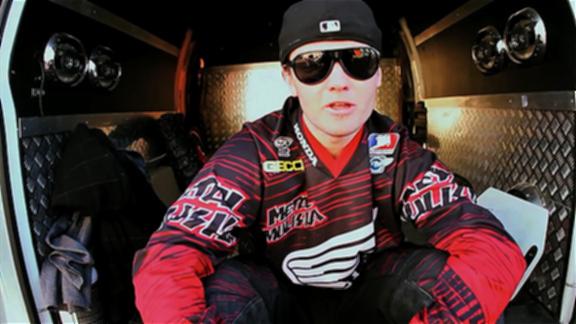 Metal Mulisha rider Josh Grant gets in some last minute practice before the kick off of the 2011 SX season.
Video | Jan 06, 2011