Leticia Bufoni
Skateboarder
Marital Status: Single
Resides In: Sao Paulo, BRA
Participant since: 2004
Age: 20
Competitor since: 2007
Height: 5'3"
Nickname(s):
Weight: 100 lbs
Country: BRA
This young (19) ripper was on fire in both 2010 and 2011, finishing first in the year-end WCS rankings both years. A popular street skater both in the States and in her home country of Brazil, the two-time XG medalist considers her biggest accomplishment being able to live in another country (the States) and learn another language. When she is not skating, Leticia likes to play guitar and sing in a band called "As Catantes."

Alexis Sablone won gold in Women's Skateboard Street on Friday at X Games Los Angeles 2012
Story | Jun 27, 2012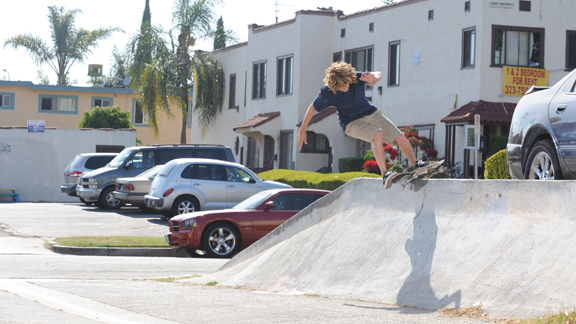 Skills to pay the bills: X Games W's Street preview
Story | Jun 18, 2012
With her multiple X Games medals, Brazil's Leticia Bufoni has the talent, style and attitude to bring women's skating where it's never been before -- into the mainstream.
Story | Nov 08, 2011