Marital Status: Single
Resides In: Corpus Christi, TX
Participant since: 1996
Age: 27
Competitor since: 2005
Height: 6'0"
Nickname(s):
Weight: 195 lbs
Country: USA
They say everything in Texas is big, and Aaron Ross doesn't do anything to refute that. His riding features powerful moves with big spins and whips that he muscles out of rail and ledge combos. His bikes are always brightly-colored, standing out against the rest of the field's muted rides. He's built a reputation for throwing down some of the burliest and most progressive tricks in video parts, but their complex nature makes them hard to re-create in the contest environment. He does hold four Street medals in X Games International competition however, so despite not having hit the podium in Los Angeles yet, he can definitely get the job done.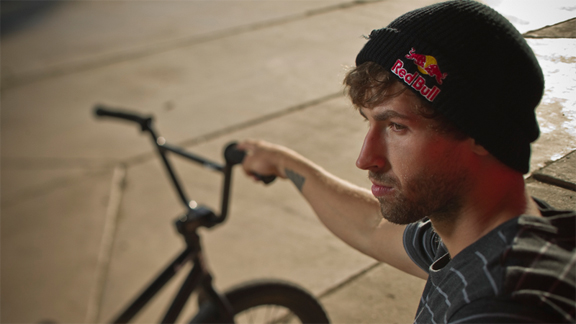 Street prodigy Garrett Reynolds adds Red Bull to his list of sponsors
Story | Jun 27, 2012
Sunday pro Aaron Ross checks in from the latest Etnies BMX tour
Story | Jun 21, 2012
Aaron Ross outdoes himself in a new web video for Fox Denim
Story | Jun 15, 2012