Dennis McCoy
PRO / EVENT ORGANIZER
Marital Status: Married
Resides In: Kansas City, MO
Participant since: 1980
Age: 46
Competitor since: 1986
Height: 5'8"
Nickname(s): DMC
Weight: 155 lbs
Country: USA
DMC is the only BMX athlete to have competed at every X Games, which isn't much of a surprise given that 2012 is his 27th straight year competing as a pro. He's the oldest BMX competitor at X Games 2012 (of course), but don't ever count out this 45-year-old. He still has difficult 540 variations and the 900 in his bag, and he's never hesitant about letting them fly at big contests. Now blessed with a local halfpipe for the first time in years, he's been riding vert far more often, which will polish his already-impressive skills for the 2012 season.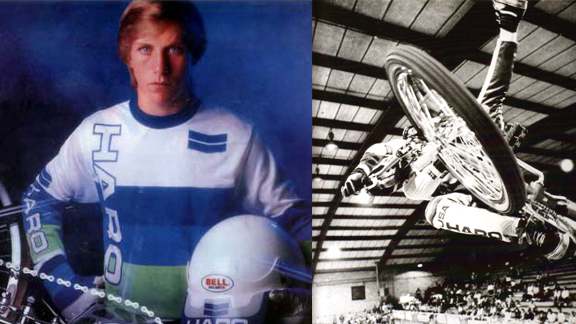 Dennis McCoy re-joins Haro team after parting ways with brand 24 years earlier
Story | Jun 14, 2012

Back for his 17th year of X competition, DMC experiences a "third wind."
Story | Jul 21, 2011
In 2011, the Dew Tour's BMX park courses will be designed by Dew Tour competitors.
Story | Jun 18, 2011