Enni Rukajärvi
Professional Snowboarder
Marital Status: Single
Resides In: Kuusamo, FIN
Participant since: 2000
Age: 23
Competitor since: N/A
Height: 5'4"
Nickname(s):
Weight: 116 lbs
Country: FIN
Enni has gold and silver from Winter X and bronze from WX Europe 2011. At WX 2011, Enni surprised the snowboarding world by being the first rookie in WX women's Slopestyle to win gold since the discipline was introduced at the first WX in 1997. She proved it wasn't a fluke when she earned silver in 2012. The Finn sets herself apart with progressive rail tricks and massive spins that go higher and farther than anyone else's. She won the Burton U.S. Open in March 2011 in an upset over 2011 Swatch TTR World Tour champion Jamie Anderson.

Jamie Anderson wins Women's Snowboard Slopestyle at Winter X Tignes 2012 in the French Alps.
Story | Mar 13, 2012
Jamie Anderson, Sebastien Toutant win the slopestyle events Friday at the 2012 Burton U.S. Open in Stratton, Vt.
Story | Mar 08, 2012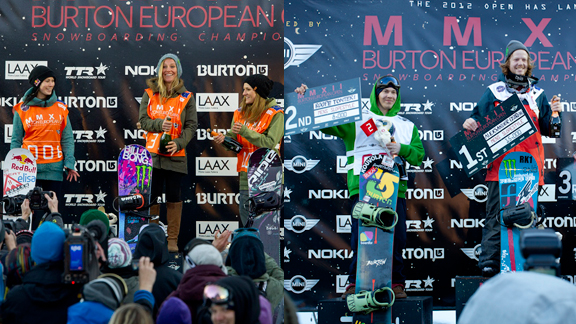 Results from the 2012 Burton European Open Slope comp in Laax, Switzerland
Story | Mar 01, 2012