Brian Kachinsky
PRO RIDER
Marital Status: Single
Resides In: Chicago, IL
Participant since: 1995
Age: 31
Competitor since: 2001
Height: 5'9"
Nickname(s): BK
Weight: 175 lbs
Country: USA
Kachinsky, the clean-cut Midwesterner with a pleasant demeanor and a limitless supply of corny jokes, takes on a different persona when it comes to attacking daunting handrails all over the world. With the focus of a prizefighter engaged in the bout of his life, he doesn't quit until he gets what he wants, taking repeated slams if necessary. He's made the top 5 in each of his three XG Street appearances, topping out with bronze in 2010. With a style that's equal parts tech and manly, he likes to use the entire course and tries to deliver something unique whenever possible.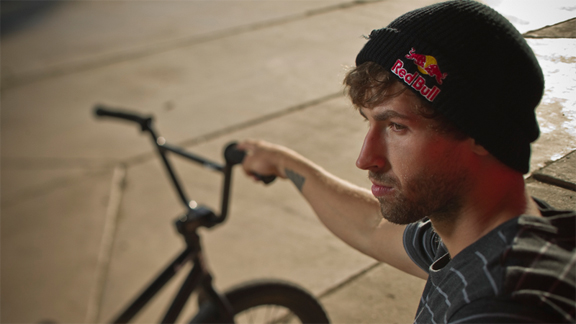 DK's Brian Kachinsky discusses ACL injury, The Bakery, ice cream
Story | Jun 28, 2012

Wrist injuries for Nathan Williams and Ty Morrow force both out of X Games LA
Story | Jun 12, 2012
MacNeil BMX continues team revamp, adds NJ's Lil Jeff Kocsis.
Story | Feb 14, 2012