Marital Status: Single
Resides In: Long Beach, CA
Participant since: 1998
Age: 28
Competitor since: 2002
Height: 5'8"
Nickname(s): TK
Weight: 142 lbs
Country: USA
Twenty-four-year-old Terry Kennedy came from humble beginnings in Long Beach, CA, where he started to skate at age 14 because it was an alternative to drugs and violence. TK is a flamboyant pro who didn't do his first pro contest until June 2008. It was the Copenhagen Pro, where he finished 15th. He has since done X Games (finishing 18th in 2008) and X Games Mexico (10th place). He has a rap group called Fly Society and has appeared in music videos, including ones for Snoop Dog and Drama.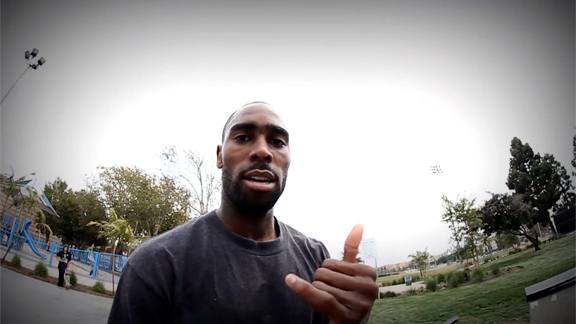 Terry Kennedy talks about upcoming video parts, passing on contests, and Fly Society clothing.
Video | Sep 23, 2011
skateboarding as a positive alternative to drugs
Story | Feb 10, 2011

Terry takes on television, the world is next.
Story | Oct 12, 2010