Nate Holland
PRO SNOWBOARDER
Marital Status: Single
Resides In: Sandpoint, ID
Participant since: 1988
Age: 35
Competitor since: 2001
Height: 5'10"
Nickname(s):
Weight: 195 lbs
Country: USA
Nate failed to earn WX Snowboarder X gold for the first time in 6 years in 2011 but claims he only put a 1-year lease on that medal. Holland scored the first five-peat in WX history, but the confident 33-year-old settled for his first Snowboarder X bronze in '11. Holland trains extensively in Salt Lake City, UT, with Olympic peers. He and his brother, WX vet Pat Holland, run a wakeboard/waterski school in their hometown of Sandpoint, Idaho, over the summer.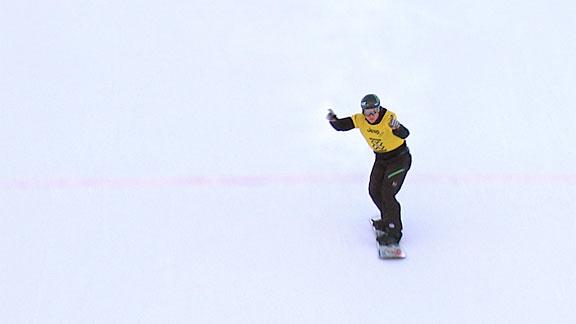 Nate Holland hung back early to survive the carnage on the course and take the gold.
Video | Jan 28, 2012

Nate Holland wants back atop the podium after his bronze last year ended a streak of five consecutive gold medals in Snowboarder X at the Winter X Games.
Story | Jan 28, 2012