Marital Status: Single
Resides In: Pittsburg, PA
Participant since: 1990
Age: 26
Competitor since: 2009
Height: 5'9"
Nickname(s):
Weight: 150 lbs
Country: USA
Mr. "Coming In Hot", Tom Wallisch won the overall Dew Tour title in 2012 and stomped the field for gold at WX Aspen. Wallisch's finesse on the jumps and innovative rail skills have set him apart from competitors all season. The ski hill is not the only place where Wallisch excels. Tom attends the University of Utah and has made the Dean's list twice. He also received a personal letter from the Dean in 2010 congratulating him on his Snowbasin victory. Winner of the inaugural Winter X Europe in 2010, Wallisch is the favorite for gold again in 2012.
Tom Wallisch working on solo film project due out in 2013
Story | Dec 05, 2012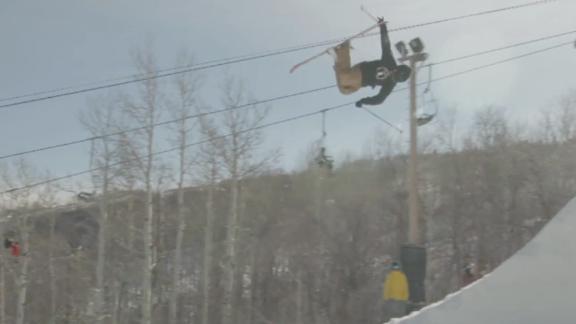 Separate from The Wallisch Project, this season's first episode of Tom Wallisch's Wednesday webisode series.
Video | Dec 05, 2012