Marital Status: Married
Resides In: Tyler, TX
Participant since: 1989
Age: 30
Competitor since: 2002
Height: 5'11"
Nickname(s):
Weight: 200 lbs
Country: USA
Morgan Wade's wicked combination of fearlessness and raw skill produces some of the most entertaining and jaw-dropping riding in all of BMX. Known to throw down on dirt, ramps, street and even the occasional flatland move, Morgan does it all and does it big, making him a show-stopper in Big Air competition. His tricks are stretched to a crowd-pleasing maximum and his airs are blasted into the sky. Although he's firmly entrenched in the upper echelon of the sport, his go-for-it mentality sometimes costs him; he has earned only one medal in 8 XG appearances, but he's burned countless memorable moments into the minds of fellow riders and spectators.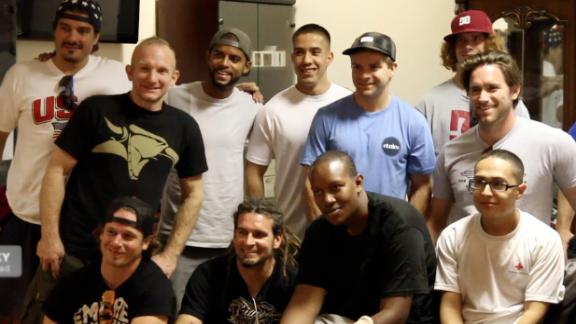 Bikes Over Baghdad riders relate with wounded warriors and get chased by dogs.
Video | Nov 11, 2012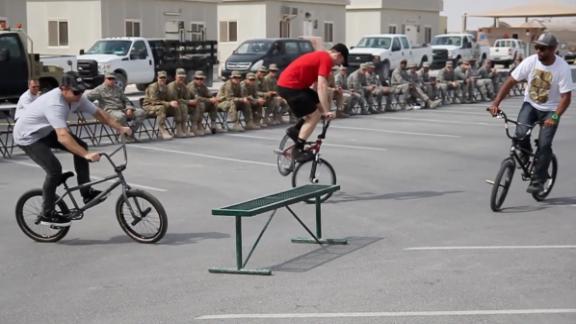 A group of pro BMX riders return to the Middle East for their seventh tour to entertain our troops.
Video | Nov 11, 2012