Chris Del Bosco
PRO SKIER
Marital Status: Single
Resides In: Vail, CO
Participant since: 1985
Age: 31
Competitor since: 2000
Height: 6'1"
Nickname(s):
Weight: 200 lbs
Country: CAN
Del Bosco led a Canadian sweep of the Skier X podium at WX 2010; he dominated all of his heats. He was also part of an exciting 2011 Skier X final; he was 2nd to John Teller in a photo finish. With dual USA/Canadian citizenship, the Vail native is known for making bold charges on the course. That attitude earned him a win at the World Championships in Deer Valley in 2011. A dual-sport star, Del Bosco moved to Montreal, Quebec, in spring 2011 and returned to his other greatest passion: mountain biking. After a summer of getting back on the bike, he qualified for the World Championships for downhill mountain biking in Champéry, SUI, finishing 44th.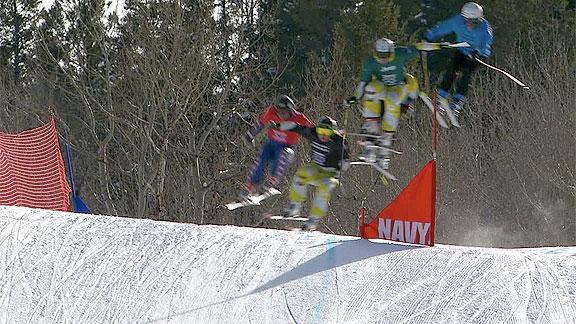 While Casey Puckett raced in what will be his last race, Chris Del Bosco took the gold.
Video | Jan 29, 2012

Canadian racer Chris Del Bosco won the gold medal in Men's Skier X on Sunday at Winter X Games 2012.
Story | Jan 24, 2012

Olympic Ski Cross racer Chris Del Bosco struggled with addiction for a full decade, but that demon -- much like his competition -- is behind him now.
Story | Feb 11, 2010