Marital Status: Married
Resides In: Alpe D'Huez, FRA
Participant since: 1980
Age: 37
Competitor since: 2002
Height: 5'5"
Nickname(s):
Weight: 134 lbs
Country: FRA
This French uber-mom is the most dominating racer in the history of skiercross. She owns seven year-end World Cup titles (2004-2010), and she just missed the five-peat at Winter X in 2011 (gold 2007-2010), when she finished second to Canadian Kelsey Serwa. She isn't the biggest racer (5'5, 127lbs), but she oozes finesse on the course and rarely, if ever, makes mistakes. Mother to Lilou (age 12), David's race drive includes other sports like mountain biking.

French skier Ophelie David fractured her left fibula during practice Wednesday and will miss the women's Skier X competition at Winter X Games Aspen 2012.
Story | Jan 26, 2012

Marte Gjefsen won gold in the Women's Skier X competition at Winter X Games 2012.
Story | Jan 24, 2012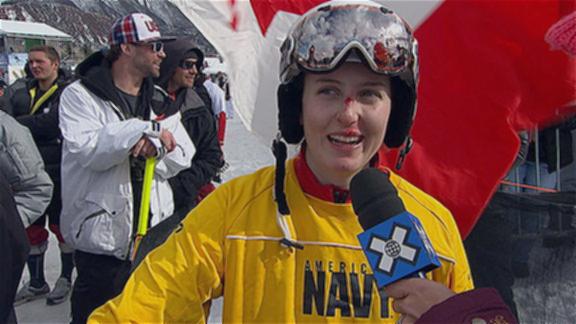 Kelsey Serwa upset favorti Ophelie David by finishing in dramatic fashion.
Video | Jan 30, 2011