Brian Deegan
PRO RIDER/DRIVER
Marital Status: Married
Resides In: Bellevue, NE
Participant since: 1985
Age: 39
Competitor since: 1992
Height: 5'9"
Nickname(s):
Weight: 160 lbs
Country: USA
CAR: 2012 Ford Fiesta. Deegan simply loves to win, and he's one of the most recognizable names in action sports. First, he earned 8 XG medals in Moto X, then he made the transition to four wheels and has quickly garnered 3 more XG podiums. In 2010, Deegan surprised when he earned XG double silver medals in Racing and RallyCross. In 2011, he upgraded to RallyCross gold. The Metal Mulisha founder attributes his success behind the wheel to his early days racing motocross and his recent success in trophy trucks. In 2011, he won both the Pro Lite Unlimited and Pro 2 Unlimited categories of the Lucas Off Road Racing series before being named the series Driver Of The Year.
The most influential athletes, visionaries and more in BMX, surfing, motocross, freeskiing, snowboarding and skateboarding.
Story | Nov 29, 2012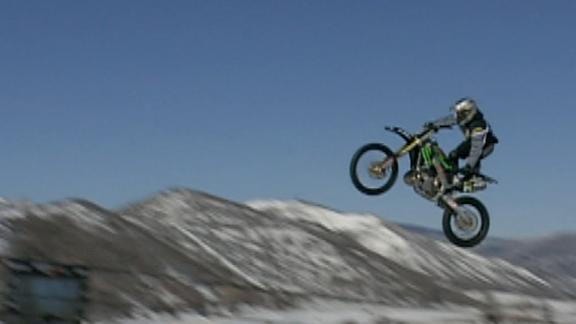 Brian Deegan wins his first gold medal in Moto X Best Trick at Winter X Games 2002.
Video | Nov 21, 2012

Take a look at Brian Deegan through the years from motocross racing, FMX, rally racing and off-road racing.
Story | Nov 20, 2012