Elena Hight
Pro Snowboarder
Marital Status: Single
Resides In: South Lake Tahoe, CA
Participant since: 1996
Age: 24
Competitor since: 2004
Height: 5'1"
Nickname(s):
Weight: 120 lbs
Country: USA
Elena, 22, is fresh off a silver medal at WX 2012, bringing her WX medal count to 3. She's yet to have luck in Tignes, but in 2012 she enters with technical tricks and a clean style and flow through her runs that could change that. Her silver-medal run at Aspen 2012 included a corked backside 900, a 720 with a mid-spin tweak and an alley-oop rodeo. The first female to land a 900 in competition (2003), she has a relaxed attitude but makes her tricks unique so they stand out from the competition.

Kelly Clark wins Snowboard SuperPipe at Winter X Tignes 2012 by 10 points
Story | Mar 13, 2012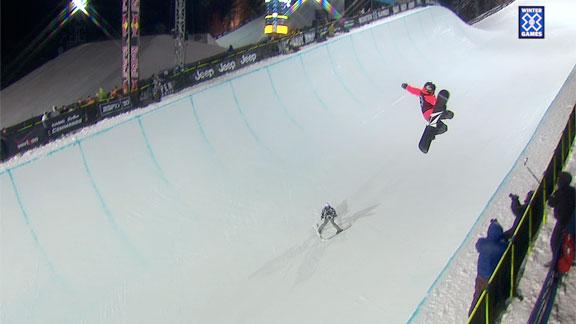 Elena Hight tried to hold off Kelly Clark but had to settle for the silver.
Video | Jan 27, 2012

Danny Davis and Elena Hight poach Shaun White's signature Northstar superpipe
Story | Jan 12, 2012