Eigo Sato
PRO FREESTYLE MOTOCROSS RIDER
Marital Status: Married
Resides In: Fukushima, JPN
Participant since: 1982
Age: 31
Competitor since: 1993
Height: 5'6"
Nickname(s):
Weight: 140 lbs
Country: JPN
A creative rider from Japan, Eigo was on fire in 2009 and finished 2nd at two stops of the Red Bull X-Fighters (Mexico City and Calgary) before placing 3rd overall in year-end rankings. A big promoter of freestyle motocross in Japan, Eigo and his wife, Kaori, had their first child in Dec. 2009, a boy named Eidai. Because of his huge extensions, other riders love Eigo's style. He just missed the final at his first XG in 2009 where he finished 10th.
Check out Jean-François Muguet's photos from four star riders at the SX La Tremblade freestyle demo
Story | Aug 21, 2012

Four big stars wowed fans at the SX La Tremblade freestyle show in France.
Story | Aug 21, 2012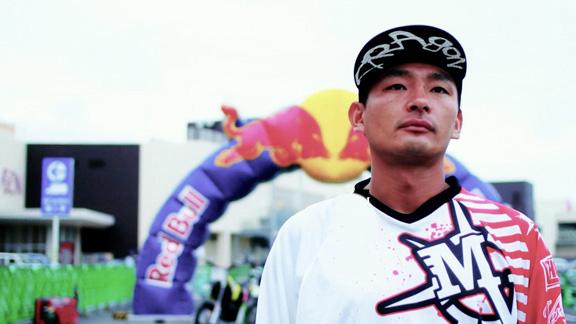 Japan's Eigo Sato and other top Japanese FMX riders put on a demo in Fukushima to raise the spirit of the locals.
Video | Sep 01, 2011