Shaun White
Pro Snowboarder / Pro Skateboarder
| | |
| --- | --- |
| Marital Status: Single | Resides In: Carlsbad, CA |
| Participant since: N/A | Age: 27 |
| Competitor since: N/A | Height: 5'9" |
| Nickname(s): Animal | Weight: 150 lbs |
| Country: USA | Site: http://www.shaunwhite.com/ |
Shaun is a charismatic worldwide superstar who is unstoppable on a snowboard and a skateboard. His winning SuperPipe run at Winter X Aspen 2012 included back-to-back double cork 1260s and earned a perfect score; the feat earned him the first SuperPipe 5-peat in WX history. He also earned Vert gold at X Games 2011. White has parlayed his snowboarding and skateboarding talents into movie spots ("Friends with Benefits"), frequent TV appearances, best-selling video games and a new line of home accessories with Target. He has the most gold (12) and overall medals (17) in WX history and added a second-straight Winter Olympic halfpipe gold to his collection in 2010. He's making his first appearance at WX Tignes, and he'll be competing in both Slopestyle and SuperPipe after dropping from Slopestyle at WX 2012 with an injured ankle.
The most influential athletes, visionaries and more in BMX, surfing, motocross, freeskiing, snowboarding and skateboarding.
Story | Nov 29, 2012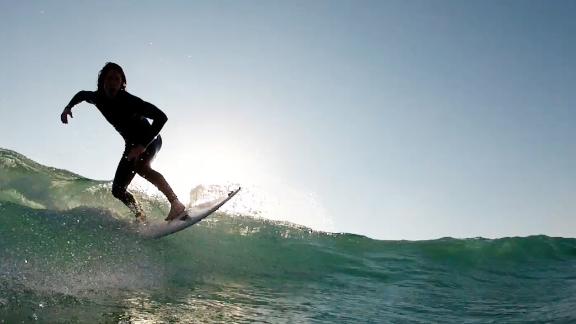 Shaun White talks about his connection to surfing and shows us some moves.
Video | Nov 26, 2012

Oakley releases footage of White's first landed double alley-oop rodeo
Story | Oct 23, 2012