Marital Status: Single
Resides In: Temecula, CA
Participant since: 1989
Age: 29
Competitor since: 2003
Height: 5'11"
Nickname(s):
Weight: 173 lbs
Country: USA
With one of the best whips in freestyle, Potter won X Games gold in the fan-voted Best Whip comp in both 2009 and 2010 and added silver in 2011. With 7 Best Trick medals from XG and XG-related events, Potter is a natural showman who can stick a trick under pressure. While he's been known more as a Best Trick competitor, Potter won his biggest freestyle comp to date in May 2012 when he captured X-Fighters at Glen Helen, CA.
After a little rain, Fitzland Ranch was paradise for some select and fortunate FMX riders
Story | Oct 25, 2012
Adam Jones wins Dew Tour's Triple Threat FMX event in San Francisco
Story | Oct 18, 2012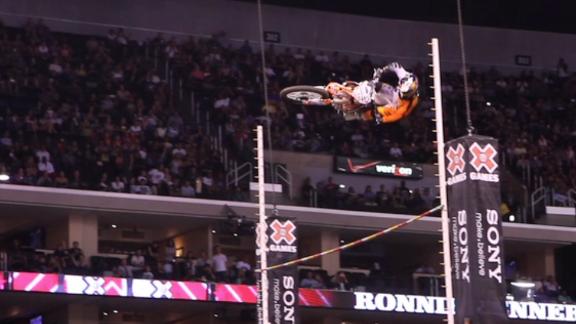 Watch some of X Games L.A.'s ultimate highs and crushing lows from Moto X.
Video | Jul 03, 2012