Marital Status: Single
Resides In: Minden, NV
Participant since: 1991
Age: 33
Competitor since: 2001
Height: 5'10"
Nickname(s): buy-10
Weight: 150 lbs
Country: USA
While a solid freestyler, Matt is best known for his Step Up skills, backed by 4 XG Step Up gold, including back-to-back in 2010-2011. When the pressure is on, Buyten digs deep and finds a way, even if it's not pretty. His 17-attempt 2004 battle with Jeremy McGrath when his shoulder popped out of socket twice is now XG legend, and in 2010 he and Ronnie Renner initially tied at 33' 6", but Buyten just gassed it harder and went bigger in overtime for gold. Buyten is working on his racing speed and endurance as well as his flip tricks in hopes of battling for a Speed & Style medal.
We follow Jimmy Fitzpatrick to see what the Metal Mulisha FMX rider's day is like
Story | Nov 28, 2012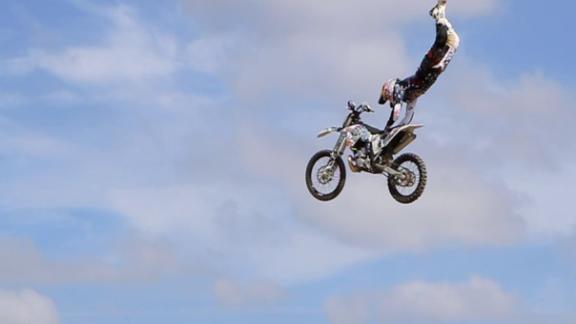 Riding, shooting, golfing and more; just a day in the life of Jimmy Fitzpatrick.
Video | Nov 26, 2012
After a little rain, Fitzland Ranch was paradise for some select and fortunate FMX riders
Story | Oct 25, 2012