Ronnie Faisst
PRO MTX RIDER
Marital Status: Single
Resides In: Murrieta, CA
Participant since: N/A
Age: 36
Competitor since: N/A
Height: 6'0"
Nickname(s): KUNG FU FAISST
Weight: 170 lbs
Country: USA
Speed & Style has revived Ronnie Faisst's X Games career, especially after his dramatic bronze medal performance in 2010 when he battled with Jeremy Stenberg. It was his first XG medal in 13 attempts, most coming in Freestyle. He backed it up with another bronze in 2011. A devout Christian who goes to church every Sunday, Faisst is part of a ministry group called The Whosoevers, which is made up of artists, musicians and athletes.
After a little rain, Fitzland Ranch was paradise for some select and fortunate FMX riders
Story | Oct 25, 2012

Javier Villegas tops Jimmy Fitzpatrick to win Metal Mulisha Moto-X Champions event at L.A. County Fair
Story | Oct 02, 2012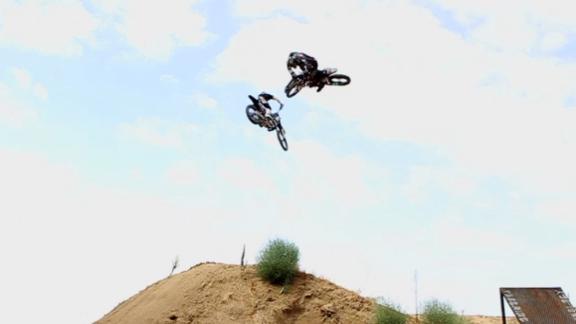 Metal Mulisha riders Brian Deegan, Ronnie Faisst, Derek Garland and Jackson "Jacko" Strong enjoy a light practice in Temecula, Calif.
Video | Sep 13, 2012