Louie Vito
PRO SNOWBOARDER
Marital Status: Single
Resides In: Bellefontaine, OH
Participant since: 1995
Age: 25
Competitor since: 2004
Height: 5'5"
Nickname(s): LV
Weight: 140 lbs
Country: USA
2011 WX bronze medalist and defending WX Europe gold medalist Louie Vito has completely changed his lifestyle and physique since May 2011, all in the name of snowboarding. He trained with 8-time Olympic medalist Apolo Anton Ohno's trainer, lost 10 lbs and 10% body fat and was featured in the 2011 ESPN the Magazine Body Issue. All of that work has translated into more air in the pipe, which has benefitted his already technical tricks (including four consecutive double inverts). The progressive rider appeared on Dancing With The Stars in fall 2009, which put him in the spotlight entering the 2010 Olympics, where he finished 5th.
Shaun White qualifies first in Men's Snowboard SuperPipe Elims at Winter X Tignes 2012 in the French Alps.
Story | Mar 14, 2012

Shaun White wins Men's Snowboard SuperPipe at Winter X Tignes 2012 in the French Alps.
Story | Mar 13, 2012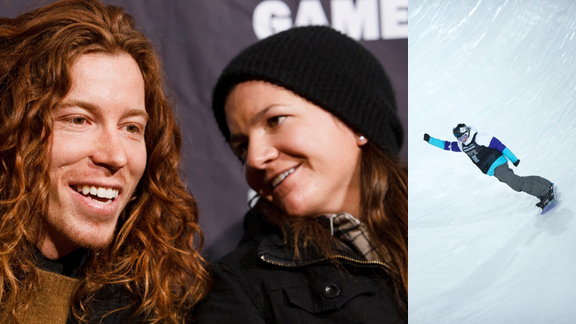 Winter X Games judges tell us what it takes to win a pipe competition these days
Story | Mar 07, 2012