Chas Guldemond
Pro Snowboarder
Marital Status: Single
Resides In: Reno, NV
Participant since: 1997
Age: 26
Competitor since: 2007
Height: 6'1"
Nickname(s): Chuck G
Weight: 180 lbs
Country: USA
The WX Tignes 2011 Slopestyle gold medalist and 2012 World Snowboarding Champion (Feb. 2012, Oslo, NOR) does well in both big air and slopestyle contests. Chas "Chuck G" Guldemond is coming off a disappointing 12th at WX Aspen; he didn't land a run. He's stuck 1440s and says he might need to bring them out in 2012. He trained really hard in the 2011 summer and entered 2012 15 pounds heavier at 180.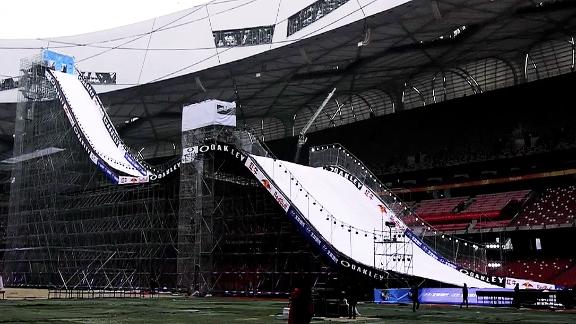 Sage Kotsenburg and Chas Guldemond demo the 2012 Oakley Shaun White Air & Style course and tour us around Beijing, China.
Video | Dec 07, 2012
Skiers and snowboarders compete against each other in a Big Air comp at Mammoth
Story | May 04, 2012

Seb Toutant qualifies first in Men's Snowboard Slopestyle Elims at Winter X Tignes 2012 in the French Alps.
Story | Mar 14, 2012