Maddy Schaffrick
Pro Snowboarder
Marital Status: Single
Resides In: Steamboat Springs, CO
Participant since: 2002
Age: 19
Competitor since: 2008
Height: 5'1"
Nickname(s): MADDY
Weight: 125 lbs
Country: USA
Maddy, now 17, was the youngest rider at Winter X in 2009 and 2010 but was out in 2011 recovering from a torn right knee ACL, MCL and meniscus. She underwent surgery and 11 months of physical therapy. In her first comp in 18 months at the Copper Grand Prix in December 2011, she finished 2nd to Kelly Clark, then later in the month finished 4th at the Breckenridge Dew Tour. Now 17, she's stepped up her amplitude and is working on her style on tricks including Cab 720s and switch backside 720s. She says corking her 7s is one of her favorite things to do. She's hoping to add 900s in time for WX '12, which would put the young phenom in strong podium contention.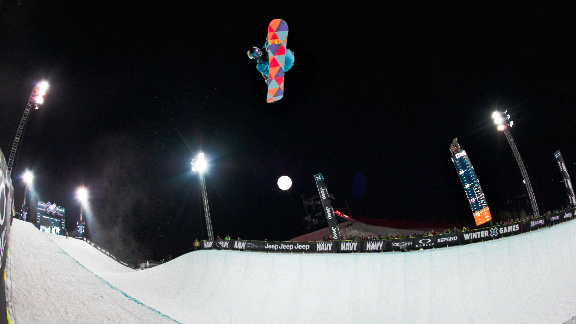 Can Kelly Clark continue her dominant reign over women's halfpipe?
Story | Jan 21, 2012

Shaun White and Kelly Clark take top honors at Copper Mountain.
Story | Dec 12, 2009

Shaun White and Kelly Clark take top honors in Colorado
Story | Dec 12, 2009