Seppe Smits
Pro Snowboarder
Marital Status: Single
Resides In: Westmalle, BEL
Participant since: 1999
Age: 22
Competitor since: 2011
Height: 5'10"
Nickname(s):
Weight: 163 lbs
Country: BEL
Seppe just turned pro during the 2011 season, but he's already the first slopestyle World Champion (FIS, Jan. 2011) and won the TTR World Tour title for big air in 2012. At WXE '11 Slopestyle, his first run shot him into the lead after he landed a backside 1260, but the score didn't hold up; he finished 5th. In January at his first WX, he finished 5th in both Big Air and Slopestyle. He can throw double corks in Slopestyle and can land a Cab 1440. The 20-year-old from Belgium is called a "Fridge kid" because he grew up on the dry slopes in Belgium, a country with no mountains.

Seb Toutant qualifies first in Men's Snowboard Slopestyle Elims at Winter X Tignes 2012 in the French Alps.
Story | Mar 14, 2012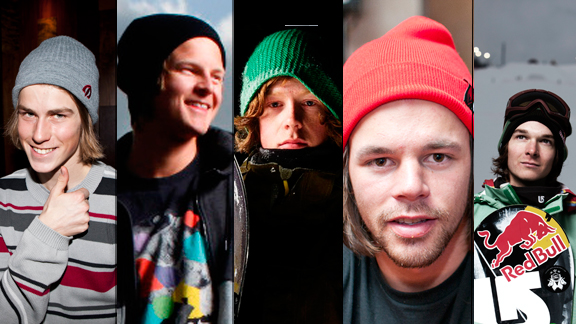 Five rising snowboard slopestyle stars you need to know about.
Story | Mar 14, 2012

Shaun White wins Men's Snowboard Slopestyle at Winter X Tignes 2012 in the French Alps
Story | Mar 13, 2012