Zack Black
Pro Snowboarder
Marital Status: Single
Resides In: Breckenridge, CO
Participant since: 1997
Age: 23
Competitor since: 2008
Height: 5'10"
Nickname(s):
Weight: 145 lbs
Country: USA
Zack didn't make the Final at his first WX, finishing 16th in 2010, but he did make a Grand Prix podium during the season, finishing 3rd at Copper in Dec. 2009. One of the top upcoming riders, he landed the first switch backside 1080 in a contest just before WX 2010. The 20-year-old is in the 2010 Warren Miller film "Wintervention," which he filmed at his home mountain, Breckenridge. He attends classes at Colorado Mountain College in the fall and worked at Woodward at Copper as a counselor over the summer.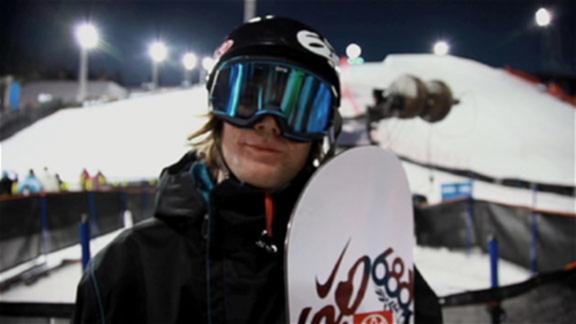 Is style being sacrificed to corked out tricks? We let the riders decide.
Video | Jan 30, 2011
Start your engines. The halfpipe competition season is about to begin.
Story | Dec 08, 2010

Two expected wins, two less expected wins. Final results and photos from the first stop of the tour.
Story | Dec 19, 2009