Megan Gunning
Skier/Student
Marital Status: Single
Resides In: Calgary, CAN
Participant since: 2000
Age: 21
Competitor since: 2010
Height: 5'3"
Nickname(s):
Weight: 135 lbs
Country: CAN
The first woman to land back-to-back 900s in the pipe (Winter X 2012), Gunning first turned heads when she earned silver at Winter X 2010. While she was sidelined for most of 2011 with a right ACL tear, the new member of the Canadian National team is once again pushing the discipline. Even if she doesn't make the podium in Tignes, look for Gunning to up the ante in the women's SuperPipe comp with some of the sports riskier tricks and combos.

Roz Groenewoud wins Women's Ski SuperPipe at Winter X Tignes 2012 in the French Alps
Story | Mar 13, 2012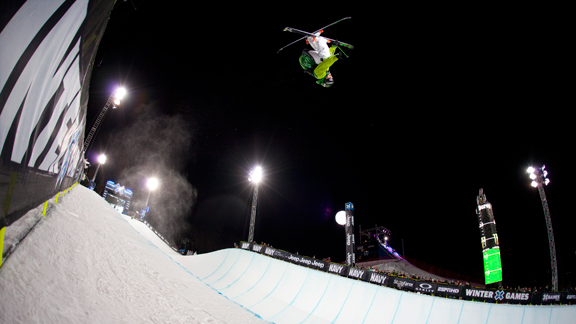 For years, the Canadian Halfpipe Team has been called Unofficial. Not anymore.
Story | May 24, 2011