Marital Status: Single
Resides In: Benalla, AUS
Participant since: 1992
Age: 25
Competitor since: 2004
Height: 5'10"
Nickname(s): Rob
Weight: 158 lbs
Country: AUS
Finishing an impressive 2nd at the 2012 season-opening X-Fighters stop in Dubai, Rob Adelberg is part of the large Aussie posse with a significant presence in freestyle motocross. The proud papa of two-year-old son Cayden, Rob competed at XG once, in 2010, where he finished an impressive 5th in Freestyle.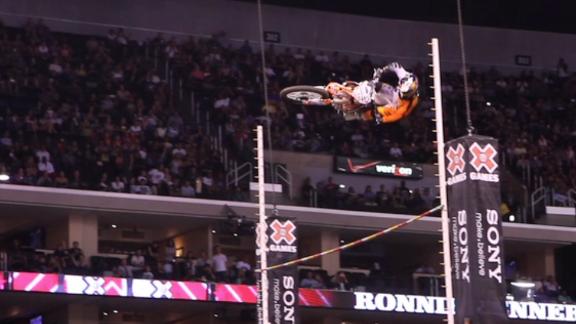 Watch some of X Games L.A.'s ultimate highs and crushing lows from Moto X.
Video | Jul 03, 2012

Taka Higashino wins gold in Moto X Freestyle on Thursday night at X Games Los Angeles 2012
Story | Jun 27, 2012

Rising stars such as Levi Sherwood are poised to contend for medals in Moto X Freestyle and Speed & Style at X Games Los Angeles.
Story | Jun 24, 2012