Jenny Jones
Pro Snowboarder
Marital Status: Single
Resides In: Bristol, GBR
Participant since: 1998
Age: 33
Competitor since: 2002
Height: 5'3"
Nickname(s):
Weight: 138 lbs
Country: GBR
The bubbly Brit gets results: WX Slopestyle gold in '09 and '10, gold at the inaugural WXE Slopestyle event in 2010 and silver at WX '11. However, WXE is her first comp of 2011/12, having only competed in two contests since WX '11 -- 2nd place at the Arctic Challenge and 8th at WXE '11. Still, she has a clean, fluid style and charges the biggest jumps on the course with 540s and 720s that look easy. She'll be rusty at WXE but remains favored for the podium given her success at big events. After graduating from high school, she worked as a chalet maid at Chalet Chardons in Tignes so she could snowboard in the afternoons.

Jamie Anderson wins Women's Snowboard Slopestyle at Winter X Tignes 2012 in the French Alps.
Story | Mar 13, 2012

Jamie Anderson on Friday won her third gold medal in the Winter X Games Women's Snowboard Slopestyle.
Story | Jan 24, 2012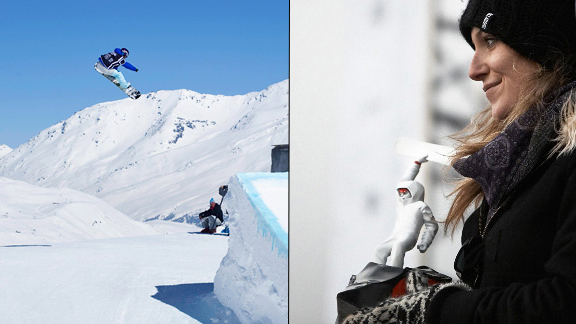 Jamie Anderson is still the one to beat in Slopestyle at Winter X, but winning is going to be harder than ever.
Story | Jan 18, 2012