15 Affordable Lift Tickets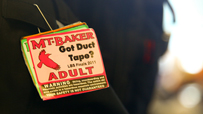 WIDTH="203" HEIGHT="114" BORDER="0" ALT="">
Don't think you'll get on the hill more than a few days this season? You're in luck … single-day lift tickets less than $70 do still exist. Gallery

Skiing and snowboarding have never been the most affordable of sports. But recent decreases in season pass prices around the country may prove that the pricy stigma is on its way out.
"There was a real thorny issue in the ski industry for a long time: Skiing is expensive and it's the most expensive for the resorts' most loyal customers -- season passholders," said Michael Berry, president of the National Ski Areas Association. "But if you look at the trend over the last decade, it's been to find a more affordable way for people to purchase season passes."
Berry says Vail Resorts' Epic Pass, now in its third season and available for $649, "stands alone in terms of affordability and value," but he also added, "There are other examples of affordable passes around the industry, too numerous to mention."
A few worth calling attention to:
At Squaw Valley, Calif., the resort has reduced season pass prices by several hundred dollars each winter over the past few years. This year's unlimited Gold Pass costs $739, down from $949 last year. A Bronze Pass, with holiday blackout dates, is $439. "For next season, we have significantly reduced the price of the unlimited Gold Pass as well as reduced the number of blackout dates on the Bronze Pass," said Julie Maurer, Squaw Valley's vice president of marketing and sales.
For the 2010 season, Jackson Hole, Wyo., introduced the Grand Pass, which costs 25 percent less than the previous year's all-mountain pass and was the lowest season pass price in the resort's history. This year's price is even lower. Turns out, the decrease in price was good for business: The Grand Pass resulted in an increase in overall pass sales and more than twice as many people opting for unlimited access. "[We reduced the pass price] because we wanted to make the mountain as accessible as possible for the largest number of people," said Zahan Billimoria, communications manager at Jackson Hole Mountain Resort. "It's about making the best skiing experience accessible to the people who are making the biggest commitment -- passholders."
Solitude, Utah, dropped its season pass price by $100 for this coming winter, to $999. "We just looked at the usage and popularity of our season pass versus our other products and we adjusted the price to be more in line to meet demand," said Solitude's Nick Como. "Instead of raising the price of our other products (such as ticket books or the custom season pass), we lowered the full season pass to bridge the gap."
Why the trend in decreasing pass prices over the past few years? "The economy doesn't have much to do with it," said the NSAA's Berry. "If you have great snow, it tends to drive people to ski more readily than ticket pricing alone. So a combination of great snow and great pricing and we're on track regardless of what the economy is doing."
Not all pass prices are on the decrease, of course. Colorado's Aspen Snowmass' 2011-12 season pass price is up about 4 percent from last year, and other resorts like Killington, Vt., and Park City, Utah, have also seen a small bump in cost.
The best way to get a deal on pass prices is to buy early. As in, right now: Most resorts' early-season deadlines end this month, and many resorts put a cap on how many passes they're willing to sell. "One of the most prevalent trends we're seeing is the drive for advance purchases, especially online," said Colorado Ski Country's communications manager, Jennifer Rudolph. "Purchasers can get the most value out of their pass by purchasing early because prices will increase as winter gets closer."