Street League Kansas City
Watch the entire broadcast of Street League's second 2011 stop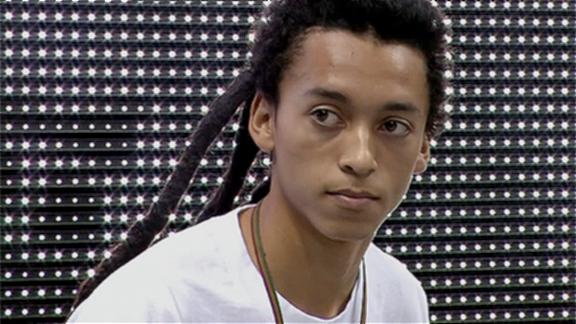 Street League KC Rebroadcast Part 1
Nyjah Huston looks to come out strong and defend his title in the first section.
Street League KC Rebroadcast Part 1
VIDEO PLAYLIST
Street League Kansas City Gallery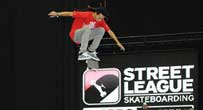 Take a look at all the action from the second stop of Street League 2011.

Gallery

The second stop of the 2011 Street League went off in Kansas City, where hometown hero Sean Malto returned to competition after missing last month's stop in Seattle due to knee surgery. But even Malto's vocal cheering section couldn't derail Nyjah Huston, who held off Chris Cole and Chaz Ortiz for his second Street League win in a row, his third in five tries, and a stranglehold at the top of this year's rankings. Watch the entire ESPN2 broadcast, hosted by Sal Masekela, Felix Arguelles, and Street League founder Rob Dyrdek, right here.
ALSO SEE

Keep it here for everything you need to know about Street League 2011.
Street League home
---
Tune in live
---
Street League Championships
---
Street League Arizona
---
Street League Kansas City
---
Street League Seattle
---
2011 event previews
---
Street League 2010 coverage
Street League home | ESPN Action Sports
MOST SENT STORIES ON ESPN.COM