Twelve months. It's not exactly a long time, but it's a big enough chunk of minutes and hours to get plenty done. And that's exactly what happened in action sports during the past year: There were monumental moments (lives lost, championships won, Olympic status granted, world records broken). There were other moments, too (new tricks, mind-blowing video parts, protests and upheaval, miraculous recoveries … the list goes on). We cannot capture every moment from the past 12 months, but we aim to bring you the 11 biggest and brightest stories from the world of action sports.
2011: The Year in Surfing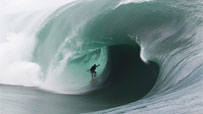 WIDTH="203" HEIGHT="114" BORDER="0" ALT="">
The biggest moments in surfing from the past year. Gallery

Slatergate
He was so good, they gave him the trophy twice. All kidding aside about the ASP's premature crowning of Kelly Slater, this was his 11th world title. There may be some obscure sport that someone has dominated more than the 39-year-old from Cocoa Beach, Fla., but if it exists, we haven't heard of it. This year, he won the Quik Pro Gold Coast, the Billabong Pro Teahupoo, and the Hurley Pro Trestles to earn the title at the Rip Curl Pro Search San Francisco. He was the youngest to ever win in 1992 and keeps shattering his own record as the oldest. He's a role model, a design visionary, a leader, and simply the greatest to have ever popped up on a surfboard.
Teen Dreams
Despite Slater collecting another world title just 11 years before he could qualify for AARP benefits, this year saw a major youth movement in surfing. Representing for Hawaii, the North Shore's 19-year-old John John Florence made the semifinals at Haleiwa, won Sunset and faced Slater in the quarterfinal at Pipe Masters to win the Vans Triple Crown of Surfing. Also 19, the South Shore's Carissa Moore came on like a hellcat to win the Women's ASP Tour in her sophomore season by bagging three wins and making six finals of the seven events (her one slip was still a semifinal finish.) And of course, you have 17-year-old Kolohe Andino, a California Savior who they call "Brother," who won six qualifying events this year to land himself a slot on the 2012 ASP Tour and start working toward that world title everyone keeps talking about.
2011: The Year in Skateboarding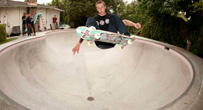 WIDTH="203" HEIGHT="114" BORDER="0" ALT="">
A look back at the year that was for skateboarding in 2011. Gallery

Huston's Liftoff
Nyjah Huston may well have had the single biggest year that a skateboarder has ever had. The prodigy began the year by reuniting with mega-brand Element skateboards, and his pro model began flying off skateshop shelves. When contest season rolled around, Huston took on all comers, winning three of the elite Street League events in a row and grabbing the $150,000 prize money at each event. Huston also made a pit stop at the X Games to grab a gold medal in Skateboard Street. Then, to prove he's not just a contest kid, Huston capped the year by releasing one of the gnarliest street skating video segments of all time with his solo-part video, "Rise and Shine." All this before he turned 17 in late November.
Never-Been-Done-Before Tricks
Across action sports, tricks that seemed impossible even last year became possible in 2011. Triple corks and triple rodeos in skiing and snowboarding? Done (see Seb Toutant, Mark McMorris, Pat Burgener, Billy Morgan, Bobby Brown, Elias Ambuhl, and Russ Henshaw). A frontflip in motocross? Yep, Mark Monea landed a 360 frontflip and Jackson Strong did the first competition frontflip at X Games 17. Double no-handed frontflip, lateral bike flip, and no-handed 1080 in BMX? Better believe it. That was Andy Buckworth, Ingvar Neumann and Todd Meyn, respectively. Zoltan Torkos did surfing's first kickflip and the skate MegaRamp 900 club grew to a whopping eight members -- including a 12-year-old and 14-year-old -- in 2011.
2011: The Year in Freeskiing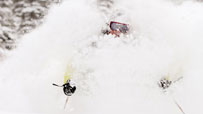 WIDTH="203" HEIGHT="114" BORDER="0" ALT="">
From Olympic inclusion to record-breaking powder, here's skiing's year in review. Gallery

Record Breakers
The illustrious hunt for a world record continued in 2011 and a few lucky ones earned themselves a spot in Guinness' book. Levi Lavallee broke the record for distance jumped on a snowmobile (he went 361 feet, granted, it was just before 2011 officially began). Garrett McNamara allegedly surfed a record-breaking 90-foot wave. Skateboarder Aldrin Garcia did a 45-inch ollie for the high ollie world record and Jed Mildon's first-ever BMX triple backflip made the world record book for a never-been-done-before stunt. Mother Nature made the record book in 2011 as well, with a 700-plus-inch annual snowfall at ski areas around the West, which broke resort records and kept some chairlifts running until July.
Villopoto's Grand Slam
Ryan Villopoto started 2011 with pain leftover from a leg injury from April 2010. While recovering, Villopoto snatched up Aldon Baker. James Stewart released the successful trainer over the summer of 2010 and Villopoto saw him as the possible missing key. Baker put RV through his legendary but secretive training program and Villopoto said he entered '11 more ready than he'd ever been. He won the AMA Monster Energy Supercross title, the AMA Lucas Oil Pro Motocross crown, the Motocross of Nations and swept the inaugural Monster Energy Cup to win the largest cash prize in motorcycle racing history -- $1 million. "In 2010 and 2009 I definitely had the speed, but it was the training side of it that I was lacking," Villopoto said. "When Aldon came available I jumped on it and hired him because he was the link that I was missing. That was a great decision for me."
2011: The Year in Motocross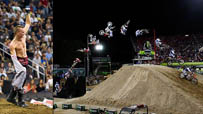 WIDTH="203" HEIGHT="114" BORDER="0" ALT="">
The best of the best in 2011, from motocross and freestyle motocross. Gallery

The Pastranathon
After announcing his foray into NASCAR, going on tour with Nitro Circus Live, getting engaged and filming a 3D movie, Travis Pastrana wasn't done yet: The "Pastranathon," a four-day block of mayhem centered around X Games 17 in L.A. and a stock car race in Indianapolis, was up next. The plan changed when he crashed in X Games Moto X Best Trick and broke his right foot and leg. Days later, he cemented his legacy when he qualified for the RallyCross final post-injury in a car outfitted with hand controls. "The 'Pastranathon' was a complete flop although it was really inspiring for me to see how much my team backed me and was able to rig hand controls that were pretty damn competitive," Pastrana said. Still not fully recovered from the leg injury, Pastrana went to Africa in late November for the Race4Change, a four-day Rally Safari across Kenya to fight poverty.
1997 Remix
The most Olympic snowboarding drama we've seen since the late '90s went down in a year without any Winter Games at all. First there was the question: Would the International Olympic Committee decide to add slopestyle to the Sochi 2014 event lineup? Frustrated by the qualification process and quality of courses overseen by the International Ski Federation (FIS) in Olympics past, the competitive snowboard community spent much of the year lobbying the IOC and FIS to gain a voice in the process moving forward. Their efforts were summarily denied, and though ski and snowboard slopestyle (and ski halfpipe) were finally officially added to the Olympic program, as we move into 2012 talks of a snowboard boycott are brewing. Skiers in the competitive freeski world, meanwhile, appear just to be happy to have been invited to the party.
2011: The Year in Snowboarding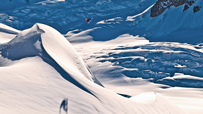 WIDTH="203" HEIGHT="114" BORDER="0" ALT="">
Snowboarders won some, lost some, and got a couple good ones back in 2011. Here's a look at it all. Gallery

El Pelo Rojo
Shaun White stepped off his snowboard at the end of his gold-medal winning halfpipe run at the 2010 Vancouver Olympics and walked off into international glory and fame. He didn't strap back on his snowboard until it was time to take a few practice laps for the 2011 Winter X Games. White showed up in Aspen clad in tight black rocker pants and a motorcycle jacket, threw his patented double McTwist 1260, and walked off with the highest score, and the first SuperPipe four-peat in Winter X history. Seven months later, he showed back up to the summer X Games and nabbed Skateboard Vert Gold. He then went on to appear in a major motion picture (a cameo, as himself) with Justin Timberlake, quit Birdhouse, and launch his own line of skateboards, skate accessories, BMX bikes and Razor Scooters. All of which prompts the question: Is there anything White can't do?
Advancements in Film
This was the year when action sports videos, documentaries and athlete sections made the jump from endemic influential to mainstream bang. Beginning with Winter X Games 15's Real Snow series, an all-urban, all-video snowboard contest which Dan Brisse won gold for, advancements in the snow realm continued with the premieres of Seth Morrison's "The Ordinary Skier" in September, and Travis Rice's epic "The Art of Flight" in the same month. Following closely behind was Nyjah Huston's monumental "Rise and Shine" Element skateboards part. And in the big screen department, surfer Bethany Hamilton's story of losing her arm to a shark at age 13 and continuing to surf was documented in the movie "Soul Surfer," which grossed more than $40 million at the box office following its April 2011 release.
2011: The Year in BMX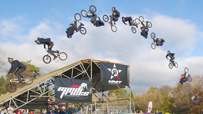 WIDTH="203" HEIGHT="114" BORDER="0" ALT="">
Triple flips, setup trends and more -- a look back at BMX in 2011. Gallery

To the Lost
This year wasn't without its unfair share of tragedies. Across the action-sports spectrum, some of the biggest and brightest talents were mourned, including Ryan Hawks, Kip Garre, Antoine Montant and Jamie Pierre in freeskiing, Rickey Bates and Dane Searls in BMX, Jeff "Ox" Kargola, Josh Lichtle and Jim McNeil in motocross, Aaron Robinson in snowboarding and Sion Milosky in surfing. While with us, they pushed their respective sports through new boundaries, and their loss continues to ripple throughout each action-sports community. As 2011 closes, we pay tribute to the growing legacy of respected and admired athletes that we lost over the past 12 months. They are not forgotten.