Jake Duncombe Real Street interview
The all-terrain Aussie powerhouse goes hard ... and pays his taxes.
Jake Duncombe is a hellion on a tear. He arrived on the scene years back as a young grommet from Australia with a grown man's bag of tricks and a disgusting mullet (which he ran, for years, as an ongoing joke. Chad Bartie did this, too. What's with the Aussies and the mullets, man?). Since that time, Duncombe's been steady-crushing all terrain ever since. Now in his 20s, Duncombe's creativity and raw skill have combined into an unstoppable force, and he's not slowing down for anyone.
Tell us about filming for your Real Street video. How did it feel to film for this compared to filming for other video parts you've worked on in the past?
I was just hyped you guys invited me! It's just different because it's only 10 tricks and you want to get your best stuff, obviously. It was a little stressful because it was such a short time. I only had two months to film for this, which is nothing. Really not that much different from filming another part, just shorter.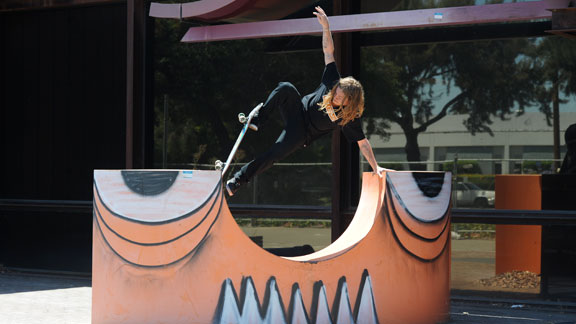 Andrew MapstoneThis layback blunt to fakie is the kind of creative skating Duncombe gets down with.
What filmer/editor did you work with?
Bill Weiss, Bones Team Manager Jerod Lucas and Australian filmer Chris Middlebrook. I am pretty sure Weiss put it all together, though.
Did anything craze happen during the filming of this part?
Not really. It was just like filming for anything else. I was filming in Australia and skateboarding is super realized over there, so no, no big problems.
What do you think of the concept of a video part for cash and prizes as opposed to a structured contest environment?
I enjoyed it. You get to bring something that is more like real skating into it. It is, like you said, a lot less structured than the traditional X Games. I think it will bring a lot more viewers into it, maybe more skaters.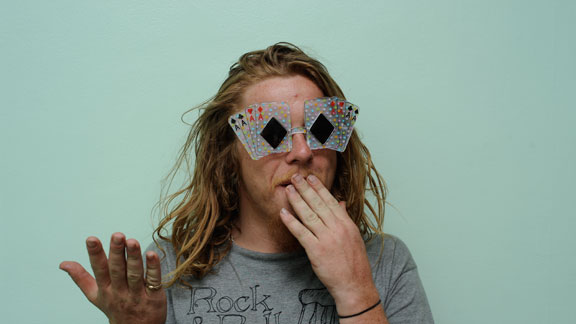 Andrew MapstoneJake Duncombe could be a good gamble for Real Street champion.
Did any one trick or line make for a fun or memorable experience or session?
I did this frontside flip foot-plant on this bump over bar. It was cool for me because I had never done it on anything before. Not even a skatepark. So getting that was pretty cool.
Was there anything you wanted to get for this part that you couldn't?
Because of the time limit, there were a few things. Also, the weather in Australia wasn't very good. It was pretty stormy the whole time I was down there.
Of the other skaters in the Real Street contest, which skater's part are you looking forward to? Apart from yourself, who would you put your money on to win the whole thing?
So far I have only seen Duffel's part and I got my money on him. He was insane. I am definitely looking forward to seeing Sierra's part. I went on a trip with him recently and he is so good. Tony Tave is amazing too. And definitely Garrett Hill.
If you win, what will you do with the $50,000?
Pay my taxes.
That seems to be a pretty common answer this year. I talked to Corey and he said DMV fines.
[Laughs] Yeah mate, are those taxes, too? I don't know, they just get really expensive!
Who would you like to see in next year's Real Street contest?
Chima Ferguson. That's about it.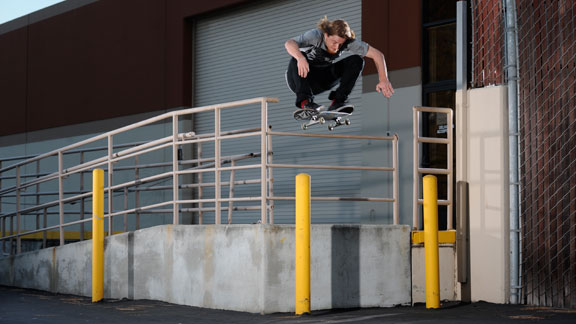 Andrew MapstoneJake Duncombe raises the bar with this chest high frontside 180.
ALSO SEE

Everything you need to know about X Games 16.
---
Results
---
Daily Coverage
---
Photos
---
BMX Video Highlights
Moto X Video Highlights
Skateboarding Video Highlights
Rally Video Highlights
---
12 skaters. 12 videos. Their vision. Their way. All for X Games gold. This is Real Street.
A new medal event for X Games 16, Real Street is the first contest of its kind. Twelve of the top individual pros in street skating each filmed 60-second video parts on street terrain for X, and all 12 video parts aired on the final day of the X16 telecast. A panel of pros -- Pat Duffy, Ed Templeton, Jamie Thomas and Geoff Rowley -- chose the winning part and awarded $50,000 and an X Games gold medal to Nick Trapasso. You, the fans, picked Zered Bassett as the fan favorite.
---
X16 Previews
---
Past X Games
---
30 For 30 X Games Special
---
More Action Sports
Be sure to check out ESPN.com/Action for all the latest in Skateboarding, Surfing, Snowboarding, Freeskiing, FMX and BMX.
X Games home | Action Sports home
MORE ACTION SPORTS HEADLINES
MOST SENT STORIES ON ESPN.COM